Introduction
HACK: In the era of modern technology, two new senses arose: One who writes computer programs as a hobby is a hacker and produces hacks, but the label also came to apply to one who illegally accesses a computer system. Hack also came to mean "creative solution to a computer problem"
Elephant was created with the purpose of offering the possibility of transform the Surface Dial in a powerful controller for DAWs and VSTs acting as a mouse complement.  Now from version 1.6 the software start add support to Video Edition software.
Elephant software is quite easy to use, but it is really important read this guide to be able to use all the power of this little tool.
Getting Started
Please proceed to download the trial software but before try, read this user guide.
Before start… very important!!  after run Elephant software don't press and hold the dial, that action close Elephant software!

After download the software, just unpack the zip and install the software.
Elephant install in your desktop 2 icons:
Elephant software and the License Manager, ignore for now the license manager.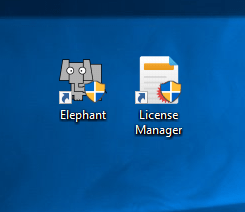 Run Elephant software, wait for initialization, then left mouse click the screen when the software indicate all is ready.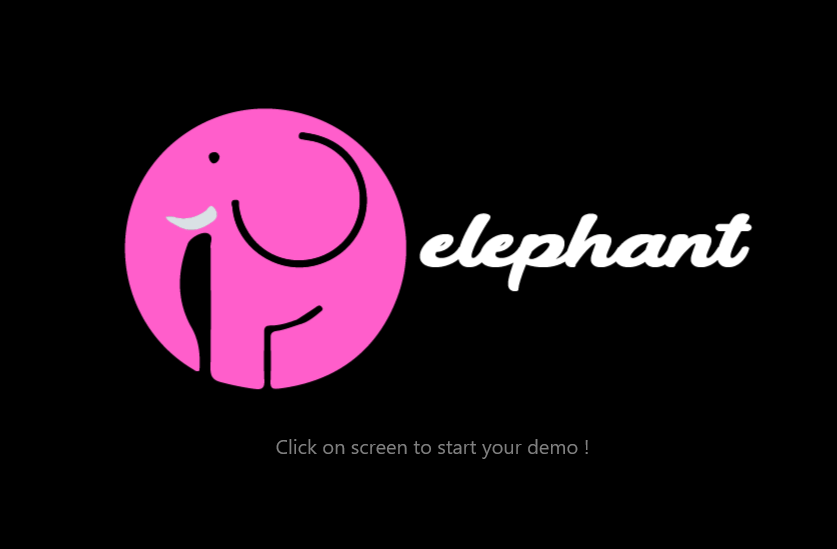 At this point Elephant is running and ready to take control of the world……..well, at least of your DAW, all your VSTs, Rack etxensions, the lovely VCV Rack, Adobe Premiere, and more!  🙂
Now open your DAW and or any VST,  hover the mouse over object to be controlled, and turn the dial,  you have instant control over any slider or knob, click the dial again to release the control.


Now, double click the dial or double press ESCAPE keyboard key, and the Elephant menu appear: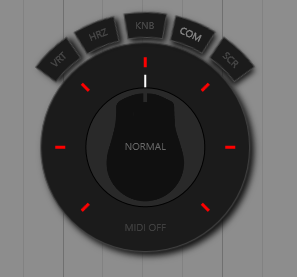 Now, you can turn the Surface Dial for select SENSITIVITY, and double click again the dial or double press ESCAPE keyboard key to hide the Elephant Menu and continue working.
Remember!! Press and hold the dial and the Elephant software close, if you do this, remember you need open again the software to operate with Elephant.
Hotkeys
Elephant 1.6 provide access to some mouse and MIDI behaviors from keyboard hotkeys.
The original idea is use this with programmable buttons of gaming mouse anyway you can use with your keyboard.

VRT BUTTON: when this hotkey is activated, vertical mouse movement is active when rotate the dial.
HRZ BUTTON:  is horizontal mouse mode.
KNB BUTTON: is knob mouse mode.
COM BUTTON: is combined mouse mode
SCR BUTTON: is scroll mouse mode.
Remember the dial operation can back or not to desired behavior related to "On Dial click Always return to"


Remember the Elephant can send up to 12 MIDI messages?
You can easily access to send that MIDI messages with hotkeys.


Sensitivity check boxes when are activated, override the dial sensitivity you select, in that way you can select different sensitivity  per every MIDI button.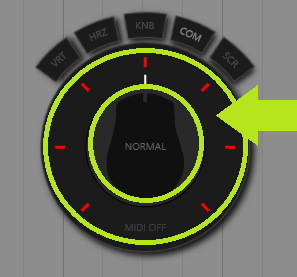 The green boxes related to sensitivity represent the sensitivity, where 1 represent fire one midi event/message per one degree rotation.
You can increase the number to more higher values.
EXTRA BEHAVIOURS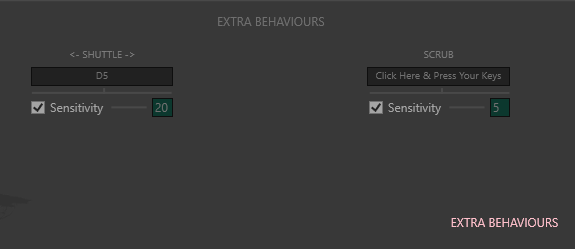 This is experimental section to be improved in the next version of Elephant.
When this features are activated trough a hotkey, Dial rotation sent keyboard keys or keystrokes.
Shuttle sen J L what is useful for use on video editors,  and Scrub sent  LEFT RIGHT keys.
In the next version, I add option for customize what keys you want send, and shuttle will be expanded to sent J K L, in order to react as a shuttle jog.
As you can see you can also setup the sensitivity.
MCU mode
Elephant 1.6 allow to sent some basic but useful transport commands to DAWs and Video edition software trough Mackie protocol.
A video for explain this feature and condense all what is explained on this video is under production and will be ready before Saturday  19  January.
Submit your feature request
Please submit your feature request, general comment or report any bug trough the Community Forum.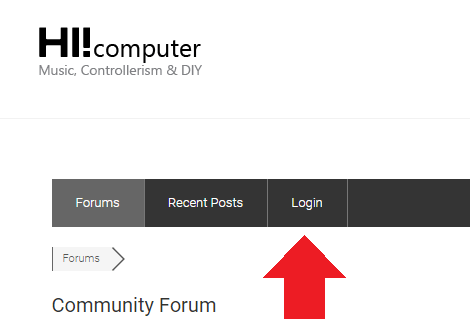 Before start interact with the forum, ensure setup your Forum profile after complete your login.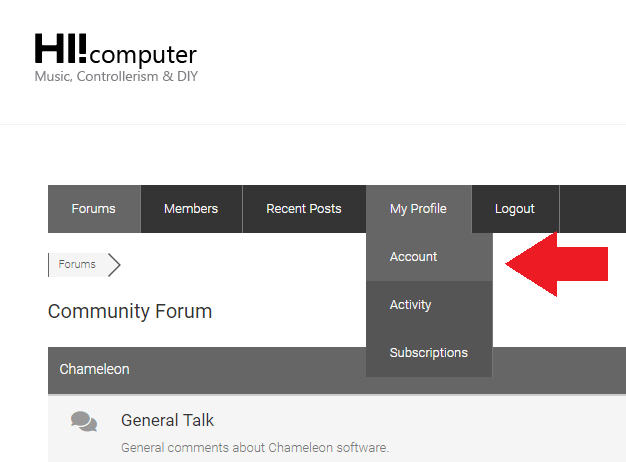 Activate the software
In order to activate the software, after completing your order, just open the License Manager, enter your user and password. Remember you have created your user and password when you completed you order.
Not remember what is your user and pass? Do not worry, you can recover it at any time, Click here to recover your user and password. Internet connection is required in order to activate the software.
Changelog
Elephant v1.8 – 1-02-2019
Bug fix: Knob mode, work in incorrect way -Fixed
Bug fix: On version 1.7, mouse in place on combined mode not start and user need select and unselect the option to enable mouse in place again – Fixed
Bug fix: The mystery X is removed.
New feature:  Instant switch between modes when mode "On Dail Click Always Return To:"  is disabled.
Elephant v1.7 – 25-01-2019
New feature: added disable mouse in place for combined mode
Elephant v1.6 – 15-01-2019
Bug fix:  Under version 1.5 the double tap on dial under "direct mode" work erratically – Fixed.
Bug fix:  After some hours of usage Elephant can crash – Fixed.
Bug fix:  Elephant is unable to start when MIDI port is already in use by some already opened software with port in use. -Fixed
Improvement:  duet the evolution of software now the system always work on direct mode, where if user want, is also is possible use the older mode, click and rotate the dial
Improvement:  When click the dial, some times, the action not is un-released and have to click the Dial again, now work perfect.
Improvement:   On mouse mode the response latency is lowered to ultra lower values.
Improvement:   On mouse mode the control is now ultra accurate, now is possible obtain values  superior than MIDI and ultra smooth response.
New features:  Config panel, please read the documentation.
Elephant v1.5 – 15-12-2018
Improvement:  Escape key, act as Surface Dial click.
New feature:  Lock Mode, this mode make mouse action not disturb the Surface Dial control / operation.
Lock mode is mandatory mode for work with VCV Rack, and Reaper.
User guide updated, section direct mode.
Elephant v1.4 – 11-12-2018
Improvement:  mouse pointer is hidden when control objects with the mouse/dial.
Improvement: All possible mouse modes are accessible trough a new menu.
New feature:  Control any slider or knob with COM mode without switch form modes.
Also added scroll mode and in place mouse control for knobs.
All user guide is updated.
Preparing the software internals for the extender project:
https://hi.computer/forum-community/diy/the-extender/
Elephant v1.3 – 5-09-2018
Improvement:  better sensitivity and accuracy in mouse mode.
Improvement: 6 MIDI  signals increased to 12.
Improvement: initial support for touch-screen.
Improvement: configurable MIDI channels and CC per MIDI signal.
New feature:  hover your mouse and control (Direct Control mode).
Elephant v1.2 – 24-08-2018
Bug fix: under some scenarios mouse pointer disappear, requiring user click on screen to make pointer be visible again – 100% fixed.
Elephant v1.1 – 19-08-2018
Bug fix: some antivirus report Elephant software contain virus – 100% Fixed.
Improvement: the software run in single instance mode, preventing multiple instances of software be opened by mistake.
Elephant v1.0 – 18-08-2018
First release.