Emulator Pro is back !!!
Glad to see this back 🙂
I bought Emulator Pro, was a bit pissed when it went subscription and saddened when Smithson went out of business.
Would be nice to hear of future plans. Andoird version?
VST version that can be loaded directly into a host?
Hello Matt , welcome aboard!
For be honest there is no plans for Android at least at this moment.
As a VST will be very interesting your point of view about that, for be honest I not see any advantage in use as VST the current software......but I want listen.
In this early stage, all the focus is  on fix bugs in the editor.
I already fixed few bugs, improve the code, and replace the MIDI engine, now the software have state of art MIDI engine what allow to do very nice things in the near future.
Soon I start share more info about everything. Anyway one of the first steps is back to life some templates for Traktor 3, and then  continue coding and improving.
How you use this software?
What usually you control?
What is your touch device?
You built your custom template? 
Can share some pics?  
Facebook, Twitter, Instagram: @SaveTheHuman5
1) No midi loopback driver required
Current version not use a MIDI loopback, anyway is similar but is a lot better and more efficient.
2) Loads with your projects
Yes is real good point can load with your projects and can run multiple instances, where every instance can be a specific map for a specific VST, in that way, you can have custom layout for every plugin you use adding full multi touch control to any VST..... I suspect in that direction you want go, that is correct? 
Is more a controller acting as a VST control than a complete DAW control?  
3) Easy mapping to plugins via midi learn.
Yes.
4) Use VST automation which is sample accurate compared to midi / higher resolution, no jitter / timing issues
Is a good concept, but i think need be a new software.
The current software is 32 bit, with some work I can port to 64 bit, what is needed for use as a VST.
Big portion of technology used for Chameleon, not work ok as a VST, this project need be coded 100% as C++
What is the DAW you use?
Facebook, Twitter, Instagram: @SaveTheHuman5
Hi,
Above Matt is me, I now have a licence and account 😀
2)  Yes 🙂
4) Perhaps you could create some kind of VST plugin bridge that communicates with Chameleon, sending midi/VST automation and project data. That VST Plugin could host the plugin to be controlled. This way project recall could be engineered.
I realise none of this is easy, just shooting out ideas 😉
I have a few DAW but mainly use Bitwig
Facebook, Twitter, Instagram: @SaveTheHuman5
Brilliant Pablo. Great to have the Chameleon (Emulator Pro) back in service. Works well under Windows 8.11. Have yet to test Windows 10 (1709). Expect several more purchases for the other computers. Hope you will be around for many years to come. Well done, and Season's Greetings.
"ashes of Emulator 2.x "............. emulator original never die 🙂 anyway as you cna see now is re-branded  in order separate form older "experiments" I never like.
Anyway this can sound like a complaint or blame against Touch Innovations, well........against  the older company maybe, but now Touch Innovations is under new management, new CEO, and we do a nice deal, they focus in hardware only and grant to me to recover the control of the original software I created, now I provide the software to their customers also 🙂  Nice eh!!
Nice to see you here again Mr Noble!! 🙂
Facebook, Twitter, Instagram: @SaveTheHuman5
YAY!!! Long Time Emulator Pro user very pleased to see Chameleon rising from the ashes of Emulator.

A Big Thank you 
You remain using the same nice setup used for Mad Max Trailer Campaigns?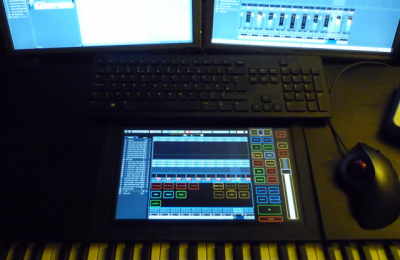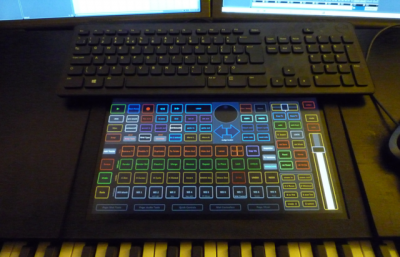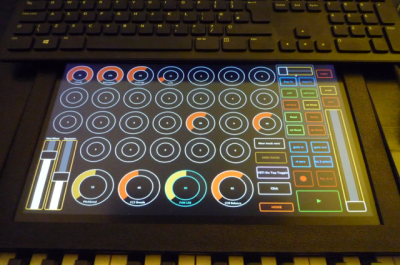 Facebook, Twitter, Instagram: @SaveTheHuman5
Yes, still using template and same screen although it has gone through a number of iterations since that period but latest is all working well on Chameleon.
Would be lost without it to be honest, it is and has been an absolutely essential application to me.