Revamping the sliders.
One of the new design will be available in the next release 1.1, have some request for label and also show values. 
Also working in other features allow to setup sliders and knobs to start by default on any value user need, and adding auto-reset to sliders.
Netx update come with a large list of new things.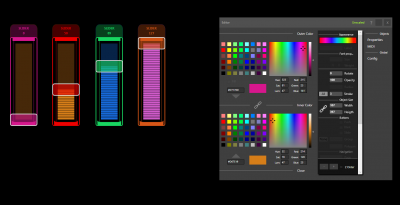 Facebook, Twitter, Instagram: @SaveTheHuman5