Templates can look sterile. Would it be possible to have some post-processing filter presets on the final display.
Hi.
Would it be possible to include some very very basic post-processing filter presets on the final display.
EG. texture , dust ,  scratches or some type of noise filter ?  Something in the software to independently diffuse or offset the clean display.
On
Background 
Objects
Background & objects.
Eg There are some filters on these screen prints.
It's subtle & I think it will help enhance the expanded colour palette..
Can you also please consider adding a circle shape as a button? The circle addition means that any shape can now be re-arranged to spell a name which is ideal for creating a logo.
# Edited to remove dead links
This topic was modified 4 months ago by
tific
About circular button, you can increase the radius to any button enough in order to make look as a circle.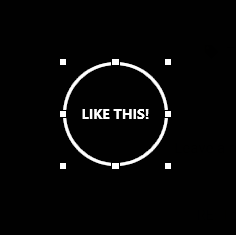 That work for you?
If not, why?
About skin and abstractions, at this point all the focus is in improve other areas really have more priority as OSC and another new features are coming, I try to take a look on this soon, I not said no, anyway...... i'll try try to apply some filter n the next days, no guarantee of success lol.
First need release the upcoming version 1.0.7, all focus is on that now.
Facebook, Twitter, Instagram: @SaveTheHuman5
I need to revisit the user guide as I didn't notice the radius function... Sorry about that.
The screen filter is common in video games & emulation.I have a Geforce 1060 graphics card & I can only adjust the desktop colour in the menu settings.I think a third party utility would help but don't know the correct terminology to search.
Thanks for the quick response , feedback & consideration.
Is ok tific, not have to re read all ask all times you want, all what you need.
I think you like the upcoming version, not is the panacea but lot of improvements are coming. 🤩 
Facebook, Twitter, Instagram: @SaveTheHuman5