[Solved]

Bitwig to Chameleon not automating
98% ready
Sam I think this will be useful for you in your project.
Probably you just need 8 sliders, with encoders, solo mute etc, and only the 2 butons for jump of banks 1/8 to 9/16 /  etc .
What you think?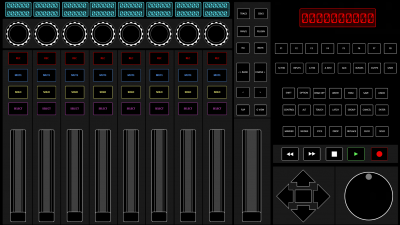 Facebook, Twitter, Instagram: @SaveTheHuman5
I decide change the look of the LCD display to something more readable instead try mimic a LCD.......what for sure have more sense duet the priority is make more useful and readable.
The time display be released later is very buggy right now, need make some changes and test more.
Facebook, Twitter, Instagram: @SaveTheHuman5